A great thing about the radio show I hosted for five years – and now my new PlanStrongerTV™ show – is hearing the ideas of experts from other fields. Of course, when it comes to insights into business development, I enthusiastically share good advice that can be leveraged by our small business community.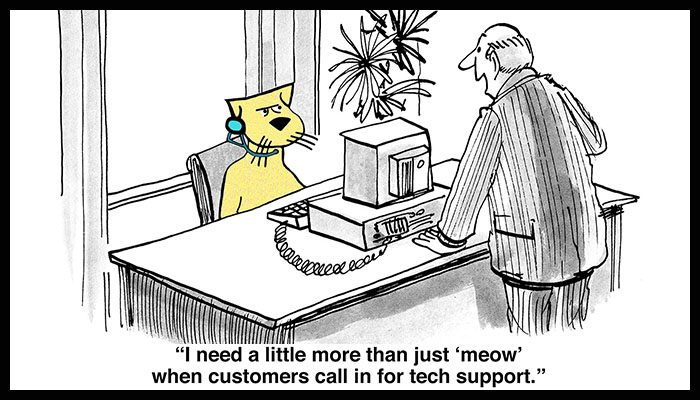 An example of one such insight came from Business Growth Expert, Meridith Elliott Powell, when we discussed an unsettling trend that significantly impacts business success. Here's a sobering statistic: 70% of employees admit to being disengaged in the workplace! Being disengaged means that the employees don't care about (and are uninterested in) their jobs; they are only there for the paycheck! "Why is this a problem?" It's a problem because, in many cases, these are the people who are dealing directly with the customer or client!
Why do employees feel this way? There can be many reasons. The economic landscape is much different than it was 20 or 30 years ago (it's certainly different than it was before the "Great Recession"). Pensions, for most people, are a thing of the past. Some businesses have dropped 401(k)s, health insurance, bonuses and other benefits. The turbulent time workers went through several years ago has shaken their sense of security. Employees feel there are no guarantees. They are still afraid they could lose their jobs at any time – even if they are dedicated and hard-working.
What's a possible solution? First, businesses need to find a way to replace the incentives, like pensions and benefits, that were taken off the table. Secondly, they need to engage their employees. Employees want a voice. They want to be heard! They want "skin in the game" and input on ways to make the business successful.
People support what they create.
Of course, for many business owners, the prospect of relinquishing some control to others can be a hard pill to swallow, but having a passionate, committed team may be the only way to position your business ahead of the competition in what has become a rapidly changing economic environment.