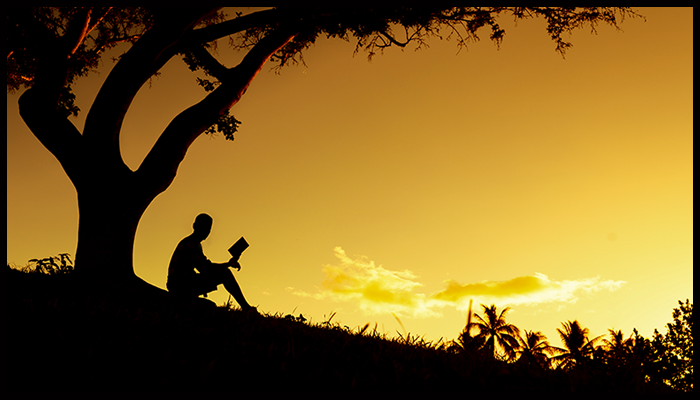 A Legacy Is More Than Money
Many years ago, there was a bestselling book entitled, Tuesdays with Morrie: An Old Man, a Young Man, and Life's Greatest Lesson,by Mitch Albom. I remember hearing about the book, but back then I was busy getting my financial planning firm off the ground, so it wasn't at the top of my reading list. Recently, at the recommendation of one of my employees, I picked it up.
I don't want to spoil the story, should you decide to read it. But, in a nutshell, it is about a university sociology professor, Morrie, who is diagnosed with a terminal illness. One of his former students, "Mitch," who is also the author, was very close to his teacher, but, despite promises to keep in touch after graduation, he became too busy with "life" – pursuing a career, making money, and chasing success. When Mitch finds out his former mentor is ill, he begins to visit him – on Tuesdays – to listen, learn, and eventually write about Morrie's views on a variety of topics. Morrie's "lessons" on everything from our culture, to money, to death, itself, are powerful and enlightening, and, may I add, still relevant today. But, I must warn you, as captivating as this book is, it's not a feel-good journey. It'll tug at your heart and, at some point, will probably bring a tear to your eye.
So, what does this decades-old book have to do with financial planning? Everything! Each chapter could be a flashing billboard for planning ahead and preparing for the unexpected. But, the words on the pages tell so much more. In his final months of life, Morrie had a steady stream of visitors to his bedside – family, friends and many of his former students. It's amazing how one individual, in two very different stages of his life, was able to touch, impact, and influence so many lives. More specifically though, the story highlights the special relationship between a teacher and one student, the author.
As the year draws to a close, I can't help but recall the hundreds of meetings I've had with my clients over the past 21 years. When I go about my daily work as a financial planner and adviser, I hope that I, not only teach people about their finances so they can improve their circumstances, but that, by truly listening and caring, I am able to connect with them on a personal level, as well. It is this approach, and attitude, I have tried to nurture in the team of advisers who now work at Holland Financial.
As you may have already heard, starting January 1st, I'll be taking a break from this weekly column. But, before I do, I'd like to wish each one of my readers a very happy and healthy 2019. Please continue to email me your financial questions and don't forget to watch PlanStrongerTV™, Sunday through Friday, at 7 pm on WDSC Channel 15.
Have a financial question you'd like answered here? Email: Questions@PlanStronger.com
---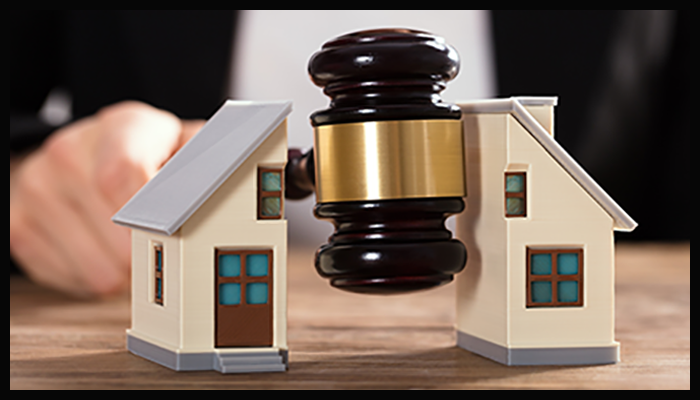 A Gray Divorce and a House Divided
Sadly, divorce has been on the increase for older Americans. You may have heard the phrase, "graying of divorce," which is used to describe this phenomenon. So, what happens when a couple gets divorced? Usually, the home, often the largest asset, must be sold for its equity. This does not have to be the case when the couple is age 62 or older. A Reverse Mortgage loan can create some additional options. Here's a fictitious example:
Chuck and Estelle are ages 69 and 72, respectively. They own their house and have no debt. Estelle was reluctant to file for divorce because she knew it might mean selling the home where she and Chuck raised their children. However, Estelle could establish a Reverse Mortgage Line of Credit and use the money to pay Chuck for his share of their home's equity. Estelle would be able to stay in place after the divorce, and have no mortgage payments, as long as she maintained the residence and continued to pay property taxes and homeowners insurance. Chuck could use his proceeds for other housing arrangements.
Or, here is a second approach: If they both agreed to sell the house, the couple could divide the proceeds and then each use his/her share of the money to purchase separate homes using Reverse Mortgage loans. Here's a simplified example of how this could work: the couple lists and sells their house for $320,000 (net of closing costs and sales-related expenses). Estelle and Chuck each receives $160,000. Estelle can now use her proceeds to buy a smaller home for, let's say, $235,000. She uses $135,000 of her cash as a down payment and the balance would come from a Reverse Mortgage loan. Here again, Estelle would not have a monthly mortgage payment. She would also have $25,000 left over from the original $160,000 – a "cushion" for emergencies or future expenses. The process could work in a similar way for Chuck. The advantage of this strategy is clear: the loan balance would not be due until the property was sold or the owner moved or passed away (as long as each person continued to live in his/her new home and met the property tax, homeowners insurance and maintenance requirements).
Using a Reverse Mortgage loan can benefit each of the divorcing parties. Of course, this type of loan isn't just for divorcing spouses. It can be used by anyone who is age 62 or older and owns a home. In fact, the older you are, the more loan dollars you can receive, and the less you'll have to use for a down payment when buying a home. If this strategy sounds interesting to you, and if you'd like to learn more, give my office a call. Mike Peerless (NMLS# 1073735), Reverse Mortgage Director for Holland Mortgage Services, Inc. (NMLS# 1432962), would be happy to answer your questions.
Have a financial question you'd like answered here? Email: Questions@PlanStronger.com
---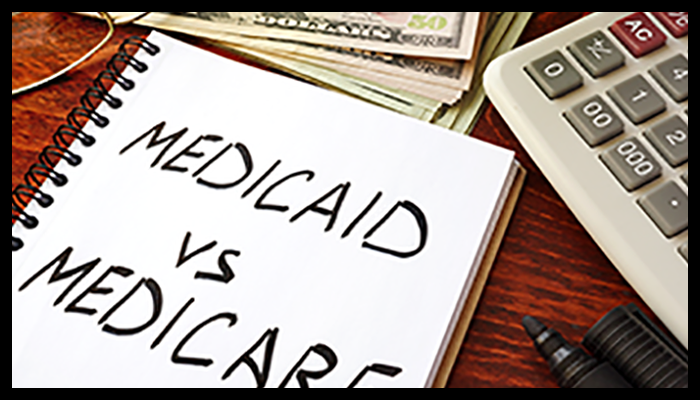 Medicare Is Not Medicaid
Recently, on PlanStrongerTV™, I interviewed Tom Upchurch, Esq., the owner of Upchurch Law. Tom and I outlined some of the important differences between Medicaid and Medicare.
Medicaid. Medicaid is a federal-state assistance program for low-income people. It is run by state and local governments within federal guidelines. Qualification is based on assets, which can be categorized as exempt or non-exempt (a.k.a. available). Tom mentioned that many retirees who come down to Florida from the northern states, like New York, aren't aware that Medicaid, and its requirements, are state-specific. That means, the conditions by which you can qualify for Medicaid vary from state to state. In Florida, for example, there is a homestead exemption. There is no limit to the equity a couple has invested in their home to qualify for Medicaid. In New York, however, individuals with over a certain amount of equity in home value will have to sell their property and spend the money down in order to qualify for the program.
It is no surprise that Medicaid provides for the majority of long-term care in nursing homes. In the state of Florida, Medicaid will cover skilled nursing care, like nursing home stays, but there are also waiver plans for assisted living facilities, for which qualification is more difficult. When you need to know your options, it's best to consult with a professional in the area of Medicaid.
Medicare. Unlike Medicaid, Medicare is a federal insurance program that primarily serves people over age 65, regardless of their income. Not to be confused with Medicaid, Medicare cannot be used for long-term care. It can, and does, cover rehabilitative services, however. Medicare will provide rehabilitative care for the first 20 days after a patient leaves a qualifying stay in a hospital. Between day 21 and day 100, if the patient continues to improve, Medicare will cover a percentage of the cost (up to $170.50 per day for 2019). The balance must be paid by supplemental insurance, long-term care insurance or "private pay" by the individual. In the last decade or so, the reins have been drawn tighter on Medicare coverage for rehabilitative services. In fact, if a person starts to plateau in his/her recovery, a notice of discharge will usually be issued by the rehabilitative center.
It's important to know the differences between these two programs and their services. Requirements and qualifications change, so make sure to obtain the most current information, and research your state-specific Medicaid guidelines. For Florida, a good website to visit is: myflfamilies.com/service-programs/access-florida-food-medical-assistance-cash/Medicaid. If you are facing difficult decisions about long-term care, there are a lot of variables to consider. Take the time to sit down with your financial planner, and an attorney that specializes in elder law and Medicaid, so you can get help relevant to your particular situation. It will be time well spent.
Have a financial question you'd like answered here? Email: Questions@PlanStronger.com
---