Awhile back, I had my good friend, Paul Rice, on my Real Money radio show. Paul, as many of you already know, is a board certified Family Law attorney whose firm, Rice & Rose Law, is located in Daytona Beach. 
I decided to dedicate a show to the "graying of divorce," a phenomenon that has become more and more common over the last 25 years. Paul shared his insights into some of the issues people over 50 face when they decide their marriages are irreconcilable. (Let me preface this by saying that Paul encourages a couple to reconcile when possible; he discourages being hired during a first consultation, and emphasizes that his service is a "last" not a "first" resort.)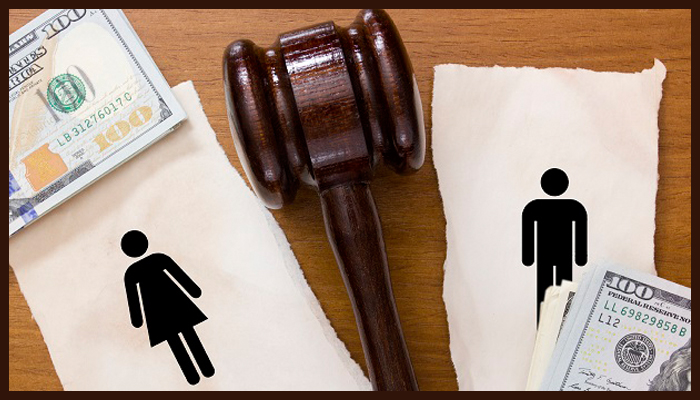 Here are several things to keep in mind if you're thinking about divorce:
1. Be educated about your finances. If your husband/wife always takes care of the bills and finances, get involved and learn where the most important documents are kept (tax returns, 401(k) and bank statements, etc.).
2. Don't have knee-jerk reactions. Proceed methodically.
3. Play nice. By age 50+, your children may be grown and out on their own. However, don't think they won't take sides depending on the circumstances of the break-up. Be fair to your spouse. Don't do anything that might cause the relationship you have with your children to be damaged or sacrificed.
4. Standard of living adjustments. Depending on the number of years you have been married, permanent alimony may be mandated. Keep in mind that all pensions and retirement accounts could also be cut in half. And, don't forget that health insurance may be terminated if you are on a spouse's plan. Loss of coverage could cause a potential financial hardship going forward.
5. Hang In There. If you reach your 10-year anniversary, you will be able to claim social security benefits based on your ex-spouse's work history. If possible, you might want to postpone divorce until you reach that milestone.
Of course, these five suggestions only scratch the surface when it comes to the things you have to consider when contemplating a life-altering event like divorce. Make sure to consult with an experienced attorney (and you might want to meet with a knowledgeable financial adviser, as well!).