This column is for all the wives and moms out there. Here are just a few things to keep in mind when it comes to your finances: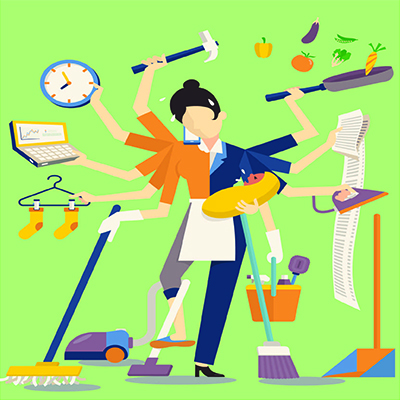 On a Tightrope. You often hear about the "balancing act" most moms perform on a day-to-day basis – rearing their children, working outside the home, performing countless chores within the home and often caring for elderly parents. There is one more thing that should be added to the list – managing the family's money. This goes far beyond clipping coupons and watching for sales and "BOGO" deals, this means being involved with every aspect of the family finances. No matter your age or stage of life, be sure to know where the money is! This includes knowing "user names" and passwords for all accounts. A classic mistake in many households is having one spouse manage the money. What happens if that person is incapacitated or dies unexpectedly? Most women will have sole responsibility for their money at some point. Know what's going on!
Prioritize Savings Goals. Though you may feel it's imperative to save as much as possible for your children's education, you might want to consider saving for retirement first. Remember, there are other methods to pay for college expenses, including grants, loans and scholarships. Make certain you are putting money away for your future and then fund college tuition.
Full-Time Care. If you are a stay-at-home mom (or are caring for an aging parent), it is very important to "stay connected" to ease your return to the workforce when that time comes. You might consider freelance work, contract work, or an entrepreneurial endeavor that can be performed around your current schedule. If you cannot work part-time, make it a priority to stay current and engaged with your profession through social media and networking on-line and in person.
Protect Your Family. Make certain your, and your children's, financial futures are protected with enough life insurance. Execute a will; have an estate plan.
These tips come, in part, from my conversation with Kimberly Palmer, Author of Smart Mom, Rich Mom. To learn more, click the "Radio" tab at PlanStronger.com (air date May 23). And the last tip for today, don't forget the value of a conversation with a credentialed, experienced financial adviser when you are managing your finances and planning your future!