Tell me, have you and your spouse ever argued about money? On one of my Real Money radio shows, I interviewed Scott and Bethany Palmer (also known as "The Money Couple"). Both were long-time financial advisers, who, through their work with other couples, saw the unraveling of many marriages due to money disagreements. (Scott cited: 75% of divorces are due to money issues!)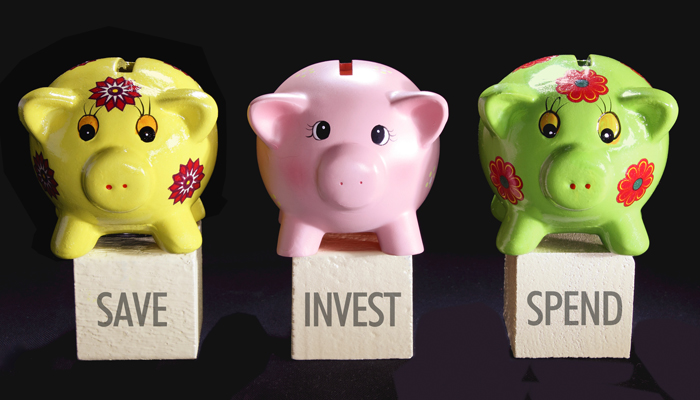 The Palmers, not immune to an occasional financial dispute themselves, decided to take matters into their own hands, and after a lot of research, they developed an assessment vehicle for couples to determine their "money personalities." According to Bethany and Scott, each person actually has two personalities, one primary and one secondary. These are the five categories most people fall into:  1. Spender, 2. Security Seeker, 3. Flier, 4. Risk Taker, and 5. Saver. The definitions of each are pretty much self-explanatory except for The Flier – who is a person who focuses on relationships more than on money.
I found this really insightful! It appears that the old saying "opposites attract" is applicable to money attitudes as well! My wife, Toni, is a
Saver
and
Security Seeker
; I am a
Spender
and
Risk Taker
. Now everything makes sense (laugh)!
Who's Better?
So, naturally, you would think that being a
Saver
and
Security Seeker
would be "better." But, you know what?
Not necessarily.
Think of a world without people who give money freely to charities. What if no one took risks to create new products, ventures and enterprises? Without risk there would be no entrepreneurs! And, for you "Saver/Security Seekers" out there, bear in mind that
without risk-taking there might not be as much to save!
Balance.
Fortunately, it doesn't have to be just conflict. It's possible to mesh together the strengths from each personality to make a stronger relationship.
The "How To."
Many great ideas for making opposite money personalities "work" are found in the Palmers' book,
The Five Money Personalities.
You can use the knowledge about the other person's beliefs about money to structure future decision-making – together. Sit down once or twice a month to discuss the household finances. Talk about upcoming financial necessities, and your dreams and goals. Soon you'll find an enhanced relationship with fewer daily conflicts over money. Of course, it goes without saying, when planning your retirement, always meet with your financial adviser as a couple. Always.