I'm sorry. I know it's not the most pleasant topic, but it's an important one! Have you planned for the possibility of long-term care (LTC) expenses? Have you even thought about it? If you haven't, it's time to have the conversation.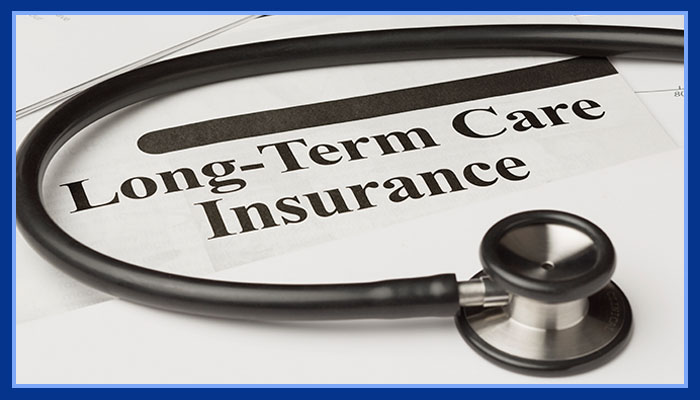 With health care advances extending longevity, there is a greater and greater chance that you may need extended care at some point down the road. Maybe it will be nursing care in your home or round-the-clock care in a nursing facility. Alzheimer's and other forms of dementia are a huge concern as our population ages. Conditions like these can span 8-10 years, or longer. Imagine the costs for a stay in a memory care facility for that length of time!  
You may say,
"David, why should I spend my money – not everyone will end up in a nursing home or memory care facility."
You are right. And fortunately, LTC policies have undergone a variety of changes over the years. With some policies available today, if you do get it but never use it, a portion of the money can still pass on to your family/heirs. So, it's not like all that money is lost. As with any insurance product, make certain you understand the nuances of the policy before signing on the dotted line.
Also, consider this for a moment: What happens if you don't have a LTC policy? If you have the means to do so, you could choose to "self pay" for services as needed. Should you deplete your financial assets, Medicaid could then be utilized for your continuing care. If you believe your children will offer to care for you, don't minimize the emotional, and financial, impact. Do they have the skills to provide the care you need? Will a daughter (most caregivers are daughters) have to give up a job and her income? Will leaving work affect the amount of her future Social Security benefit and any contributions she would have made to her own retirement plan? How will the stress, and her "time away," affect her family?
Now, I realize not everyone can afford a long-term care policy. It is no secret that they can be costly. However, if you
do
have the means to either pay for a policy in yearly installments or to opt for a "one and done" lump sum payment, I encourage you to at least
think about
this kind of coverage. Again, today, all I ask is that you talk about it.