The 10:00 AM appointment had been set for weeks. I arrived early, anticipating the routine paperwork. After waiting fifteen minutes past the appointment time, I asked if there would be any further delay. I was told I was next. A few minutes later, I was ushered into an examination room and told the doctor would be in shortly. I did everything as asked, including putting on the flimsy paper gown, but another 10 minutes passed with no doctor or explanation. At 10:30, I heard the doctor enter an examining room down the hall and greet another patient. I felt my blood pressure (and frustration) quickly rise. I knew right then that this "doctor-patient relationship" was not going to work. I had been respectful by arriving early and being prepared for the appointment. The courtesy had not been returned. I dressed, opened the door, and peered around . . . still no doctor. I walked out to the lobby where the receptionist was busy on the phone – so I continued out the door and will not return.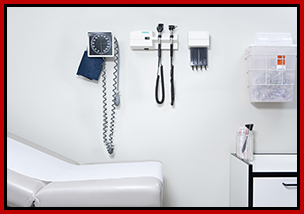 The Golden Rule: The obvious problem was not lack of patience, it was lack of professional courtesy. If a doctor is running behind a few minutes, no big deal, but I think thirty minutes (or more) warrants a phone call. People have busy lives and things to do. Time is limited, valuable, and should be respected. In the eighteen years of operating my financial planning firm, I've never made a client or prospective client wait more than a few minutes.
Don't Settle:
Be a discerning consumer. 1. How are you treated when you arrive at the professional's office? 2. Is the staff happy? 3. Is the office well-maintained and orderly? 4. Do clients/patients seem happy? For example, if the CPA's office is a big mess and the staff looks miserable, how much confidence will you have in the tax return they prepare?
You don't have to settle!
You've got a lot of choices in the marketplace.
What If?
What would happen if doctors and other professionals were held to a higher standard? What if everyone walked out after waiting thirty minutes? Now, about your current financial adviser relationship . . . if you or your time have not been respected, I know of at least one financial professional who can relate to that exact experience (see above). At Holland Financial, you won't be kept waiting, and we have a "do onto others" value system, not just during your first appointment, but each and every time you visit. (Best of all, you never have to wear a flimsy paper gown – unless you really want to!)
Have a financial question you'd like answered here? Email: Questions@PlanStronger.com