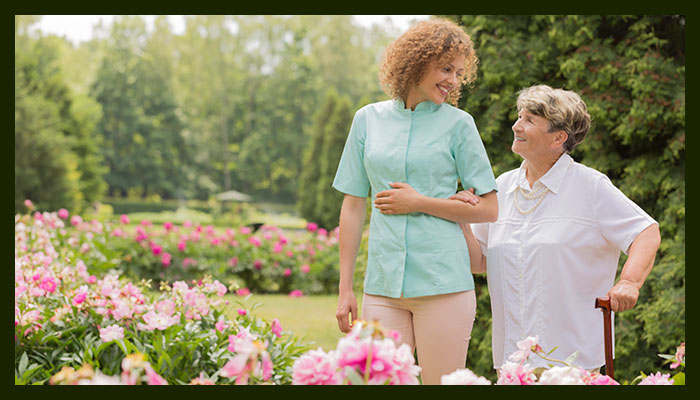 Inside Scoop on Continuing Care Retirement Communities, Part I
I thought that this week, and next, we'd take a closer look at Continuing Care Retirement Community (CCRC) living, from the perspective of someone who has resided in such a setting for several years. I called on the experience of Eldon, the father-in-law of one of my longtime employees, for his insight on this retirement lifestyle choice.
For those not familiar with the term CCRC, it is a housing community that provides three levels of care to its residents – independent living, assisted living and skilled nursing care. With these three stages along a "continuum of care," residents can progress through the different levels as their health warrants. Within the community, there are usually a variety of housing options, depending on a person's preference and budget. In most cases, this is a resident's last housing choice. They enter the community living independently and stay within the community for life. Therefore, picking a well-run and financially stable community is imperative.
Before entering a CCRC, Eldon owned a home in western Pennsylvania. As he approached his 80s, the upkeep of his property became increasingly difficult. Outside help had to be hired for what used to be everyday chores, like, mowing the lawn, raking leaves and shoveling snow. But, even more concerning to Eldon than home maintenance, was the amount of time he spent alone. Though he was never a social person, even before retirement, living in total solitude was taking a toll. Eventually, he came to the conclusion that living in a community with people his own age, and with similar interests, would be his best option. Even though it wasn't his primary reason for the move, Eldon also liked the idea that there was assistance, and facilities available, if he were to become ill or if his health were to decline.
Eldon researched a nearby CCRC which had been in existence for many years. It seemed to be well-run, well-maintained and financially sound. When he felt the time was right, Eldon signed the paperwork (CCRCs require a legal contract), paid an "entry fee," and moved into a comfortable, 2-bedroom apartment. From that point on, a simple monthly payment would cover Eldon's residence and its maintenance, one meal a day, and his utilities (note: Various meal plans are available. TV and internet services are extra).
Eldon now had at his disposal, what this particular CCRC calls, "Assistants in Living" – a group of CCRC employees who help with everyday chores or errands. A modest (additional) fee is charged for these services. For Eldon, still a very independent individual, the "Assistants" are only utilized once a week to clean his apartment. Other tasks they can perform include: delivering daily meals, shopping and running errands, washing and ironing laundry, transporting residents for doctors' appointments, etc.
Keep in mind that all CCRCs are different, and this is just an example of one community. Join me next week when we'll talk about some more of the "perks" you might find in a Continuing Care Retirement Community.
Have a financial question you'd like answered here? Email: Questions@PlanStronger.com
---