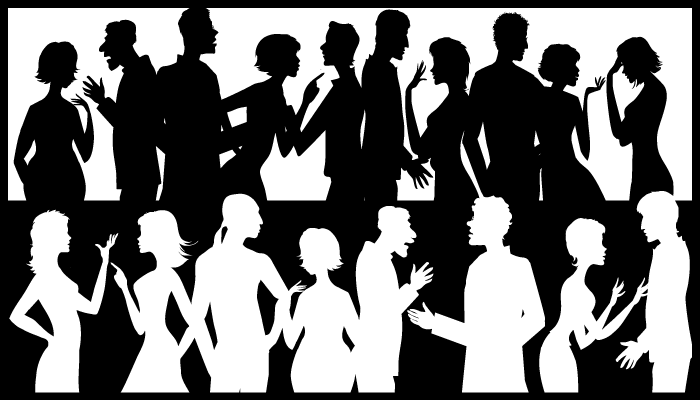 Family: The Ties That (Don't Always) Bind
Family can provide a sense of belonging, as well as joy, comfort, and support . . . but not always.
Let's take the case of two brothers, "Paul" and "Tony." As kids, Tony was given "new" clothes, while Paul was forced to wear hand-me-downs. As young adults, Tony accepted "loans" from his parents on a regular basis. He launched a business and purchased a large home in an exclusive neighborhood. Tony was constantly praised by his parents for his entrepreneurship, picture-perfect family and community service – while Paul worked several jobs, simultaneously, "just to scrape by." Years passed. When the men's mother was moved to a nursing home, their father went to live with Paul. But, before relocating, the father entrusted Tony with money and valuables that were to be kept in a safe. When the parents died, and the safe was opened, many of the items had mysteriously "disappeared," causing a feud between the two brothers that would span their lifetimes.
In another instance, "Janice" (a beloved daughter, sister, aunt and cousin), chose to cut ties with her entire family after her mother died. Without explanation, she simply ended all communication – would not attend family gatherings – stopped answering the telephone. Though many family members tried to reconnect with Janice, she refused all interaction.
Does either story sound familiar? Has something similar happened in your family?
Of course, there are dozens of reasons for estrangement amongst family members. A child might make a choice between a parent and a partner. There can be incompatibilities because of differences in religion, lifestyle or moral values. Shattered relationships can be the result of physical or mental abuse, or dependence on drugs or alcohol. Issues between the children of first and second marriages can cause tension and discord.
With such a prevalence of torn and segmented families, shouldn't you decide the fate of your money and belongings? I can't emphasize enough the importance of an estate plan. The death of a loved one is emotional enough, without the added stress of managing assets and liabilities, and dealing with attorneys, accountants, and realtors. Believe me, I've seen utter chaos when there has been no planning. In fact, it's one of the reasons I started providing personal trustee services to my clients.
When you employ a professional to serve as your trustee and/or executor, you alleviate the burden of financial decision-making for your loved ones. Adult children have their own busy lives, and many times can't handle the added responsibility of estate and trust administration. As we've illustrated, there can be conflict, or potential for conflict, within the family; so, putting certain individuals in charge may be a bad idea. With the proper legal documents, and careful selection of an independent trustee, you can reduce the risk of family in-fighting and help ensure your assets go to whom you choose, when you choose. Your advanced planning can make your wishes clear and help hold your family together during their time of grief. Let that be your legacy – not strife, fracturing and isolation.
Have a financial question you'd like answered here? Email: Questions@PlanStronger.com
---