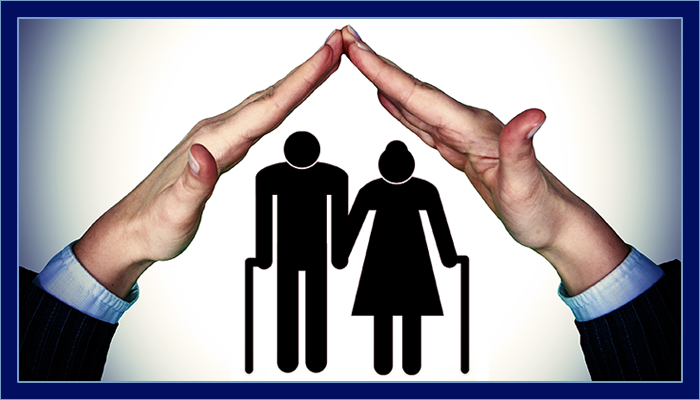 Reader Question on Continuing Care Retirement Communities
You may remember that a few weeks ago we talked about Continuing Care Retirement Communities (CCRCs). Since then, I've received some positive feedback, about the information shared, and this great question:
"I enjoyed your article about CCRCs in Hometown News this week. A question that immediately came to mind was how Long-term Care (LTC) insurance works with CCRCs . . . whether LTC insurance can be applied if you need to move to the assisted living or skilled nursing parts of the CCRC." – M.D.
For this question, I defer to the website of my friend, Brad Breeding, who has appeared on my PlanStrongerTV™ show a couple of times. Brad is an expert on CCRCs and you can find good information on his site: mylifesite.net (tip: click on the tab "Resources" for helpful videos).
A contract, an "entry fee" and a monthly fee are generally required when moving into a CCRC. It's very important that you read, and thoroughly understand, the contract. There are three different kinds: Type A, B and C. 1. Type C contract: When a resident moves from independent living to assisted living, or to the skilled nursing residence, his/her monthly fee will increase to reflect the current market rate. 2. Type A contract: The resident will pay a higher monthly fee for independent living from the start, but additional costs for assisted living or health care do not get added to the monthly fee when, and if, those services are required. 3. Modified Type B contract (sort of a hybrid of A and C): When Long-term Care assistance is needed, the costs are usually added to the monthly fee, but at a reduced rate. Alternatively, the resident may get an allotted number of days in the nursing center before having to pay extra fees.
LTC insurance can be quite compatible with a Type C contract, and might also be compatible with Type B. So, if a CCRC resident needs extra help, Long-term Care insurance can be there to offset the cost increase. But, and I stress this, talk to your insurance agent to see exactly what is required to qualify for a claim. Also, speak to someone in the finance department of the CCRC and ask how its residents have utilized Long-term Care insurance. Ask: "Is there a limit on the amount the community will submit to the insurance company to offset additional monthly costs?" If you sign a Type A contract, you might want to call your insurance company to see about scaling back your coverage so you're not double-paying for the same service.
Holding on to Long-term Care insurance may be a good idea for a couple other reasons. If you choose to hire a caregiver while you are living independently, that expense may be paid partially, or totally, by LTC insurance under "home care" coverage. Also, though entering into a CCRC is supposed to be a final move, if you were to leave the CCRC, you'd want to continue to have your Long-term Care policy in place for care outside of the community.
Have a financial question you'd like answered here? Email: Questions@PlanStronger.com
---