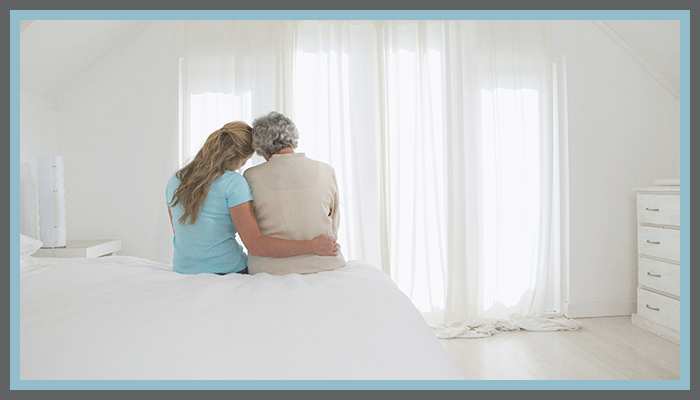 Just One More Reason Women Are Amazing
Many times, it's the daughter who becomes responsible for the care of parents as they age. Over the years, I've seen this scenario play out with many clients, and with several of my employees, as well. Is the daughter's fate sealed because women are considered more maternal and compassionate? Maybe, maybe not. According to a study by a gerontologist and sociologist (source: New York Times online), the child who will become the caregiver is a mixture of both gender and location. A daughter was more than twice as likely to become a caregiver, and, children who lived within a 2-hour drive were six times more likely to take on the role. Sorry, Mom and Dad, you are stuck with Jason and me (but we're both local, and Jason is in the medical field, so you luck out after all)!
Caring for a parent, or parents, can be emotionally stressful, physically demanding, and many times, financially burdensome. Of course, the type and extent of assistance required will vary. A spouse is often the primary caregiver, but he/she might require substantial emotional support from a daughter. Or, if one parent has passed, all the care duties and decisions may fall on the daughter. These responsibilities may be less overwhelming for a child who is single, or not employed, but imagine the life of a daughter who works full-time, rushes home to cook and clean for her family, and then drives to her mother and father's home for daily caregiving.
When a parent becomes physically dependent, a daughter's chores may include preparing food, housecleaning, washing laundry, running errands (grocery shopping, picking up prescriptions, providing transportation to doctors' appointments), dressing and personal hygiene needs. And, if the elder has a dog or cat, maintenance of the pet may also be relegated to the daughter. If the parent develops dementia, banking, bill-paying and dispensing of medication could also be added to the daughter's long list of responsibilities.
For elders with enough savings, or for children with significant income, these tasks may be of little concern. There are many ways to provide assistance when resources are readily available. Aides can be hired to provide part-time or around-the-clock help in the home. Specialized communities are available for assisted living or for a continuum of care. But, for middle-class retirees, added longevity means the dollars they've saved need to stretch even farther.
So, what should parents do? First and foremost, talk to your kids! If a daughter lives close by, or is an only child, ask her if she is willing to provide support, if necessary. Or, if you have several children, could you rotate amongst them, living part of the year with each? If you choose to remain in your own home, how will you pay for assistance? Have you considered a reverse mortgage loan, or line of credit, to pay for services? How about Long-term Care insurance? These are just some of the questions that should be asked, and answered, before health care services are ever needed.
Have a financial question you'd like answered here? Email: Questions@PlanStronger.com
---