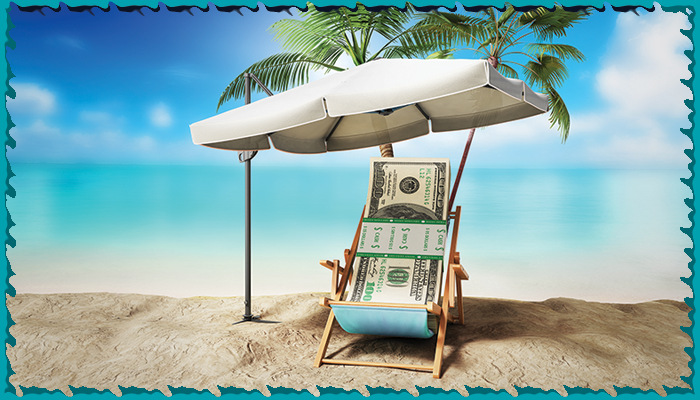 Make Your Vacation Dollars Stretch Farther This Summer
It's summer! And, for many, that means vacation time! I wanted to put together a few tips and money-saving suggestions for my readers, so, if you are planning a summer getaway, read on!
Check Early and Often. When booking a flight to your vacation destination, you might want to start checking the airlines early. Generally, eight-weeks-out seems to be a good starting point. Unfortunately, you never know if you are getting the "best deal" now, or if fares will go lower. Don't forget to check multiple airlines and compare airports, as well. You might be surprised to find that fares are considerably cheaper departing from one location versus another. You can also use discount travel websites to book your flights, but my preference is to book directly through my airline of choice.
Your Car's Vacay. Parking at an airport can be expensive! I like the alternative of booking an airport hotel that offers a "stay and park" service. This won't save you money over parking without a hotel stay, but you might find the peace of mind, and convenience (especially for early morning flights), to be worth the cost. Here's how it works. Book an overnight accommodation and let the reservation agent know you want to park at the facility while you're away (there's usually a set number of days your vehicle can remain onsite). On the day of your flight, the hotel shuttle will drop you at the airline terminal. When you return, you can call the hotel for a shuttle back to its parking lot. Easy!
Home Away from Home. Like my flight arrangements, I prefer to directly book my lodging, as well. Oftentimes, hotels booked through their own websites will "guarantee" the lowest prices available. When you make a reservation, don't forget, members of organizations like AAA or AARP are sometimes eligible for lower rates, and a category for "seniors" has also been added to some standard discount lists. A property that doesn't offer rate reductions may have its own policy for rewarding repeat guests. Ask!
Keep in mind, too, some homeowners are now offering private rooms, condos, townhomes, or residences as vacation rentals. A popular online site allows you to search all available properties and view photos, pricing and reviews. The cost can be substantially lower than a traditional hotel. If you decide to give this a try, read all the reviews left by previous vacationers. The more, the better! Also, make sure you are aware of special requirements and/or conditions specified in the rental agreement.  
Coupon Clipping. Once you've reached your destination, spend a few minutes going through the magazines and brochures at the registration desk or pamphlets placed in your room. You'll often find a myriad of discount coupons for outdoor adventures, dining and entertainment.
Sometimes, all this effort to save money seems like a lot of work! However, if you're on a budget, you could find that you are able to squeeze a little more fun into your vacation by saving few dollars along the way!
Have a financial question you'd like answered here? Email: Questions@PlanStronger.com
---