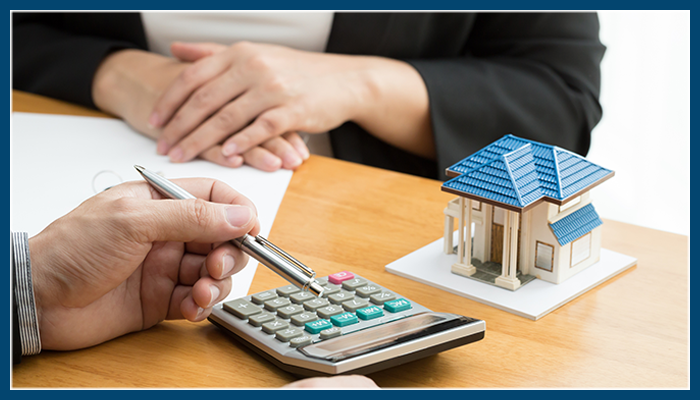 More Money Needed in Retirement?
Hello, my name is Mike Peerless (NMLS #1073735), and I am the Reverse Mortgage Loan Director at Holland Mortgage Services (NMLS #1432962), a subsidiary of Holland Financial. David Holland has asked me to step in this week and share a strategy with you on Reverse Mortgage Loans. So, here we go . . . !
Some retirees, and those who are about to retire, worry that their nest eggs won't last. They are concerned about the long-term viability of Social Security and Medicare, and/or they don't feel they've saved enough in their 401(k) plans.  This leads many to ask, "Are there any other cash flow alternatives out there?" The answer is "yes" – one of them could be a reverse mortgage loan. 
If you are 62 or older, and own your home with a small or no mortgage, you could establish a reverse mortgage line of credit (REVLOC). Although there are closing costs, once established, the line of credit grows at a pre-determined rate, can't be arbitrarily frozen or cancelled, and can be used, as needed, to meet cash flow needs. Once money is borrowed on the REVLOC (and this is a big distinction versus a regular Home Equity Line of Credit), the borrower is not required to make any monthly payments, as long as he/she lives in the residence, pays property taxes and homeowner's insurance, and maintains the property. Here's a strategy that can keep interest and mortgage insurance expenses low. Step 1: Establish the Reverse Mortgage Line of Credit; Step 2: Pay the upfront costs associated with establishing the line by making payments (even though they are not required); Step 3: Watch your REVLOC credit line increase each year (every month, the line of credit will grow at the same rate as you would be charged on any monies that are borrowed). This strategy reduces the overall cost, while providing the very important flexibility of having a line of credit you can draw on without having to make regular interest or principal payments.
Four Benefits: 1. A REVLOC can make more funds available for emergencies, as well as home improvements, travel, and the grandkids' education. 2. The REVLOC, if desired, can be used to take monthly payments over your lifetime, and that of a spouse, if he/she is also on the loan. 3. If you rely on your investments for regular income, you can switch your withdrawals to a REVLOC during a stock market decline (thereby avoiding the liquidation of investments while they are down in value). Doing so could help sustain your income during difficult financial times. And, 4. borrowing on a REVLOC can provide the funds needed for in-home care. Why not access some of your home's equity to pay for home care that lets you stay in your home as long as possible?
These are just a few examples of how a reverse mortgage loan may help those 62 and older maintain their financial independence and lifestyle!
Mike Peerless (NMLS #1073735), Reverse Mortgage Loan Director
Holland Mortgage Services, Inc. (NMLS #1432962)
Have a financial question you'd like answered here? Email: Questions@PlanStronger.com
---