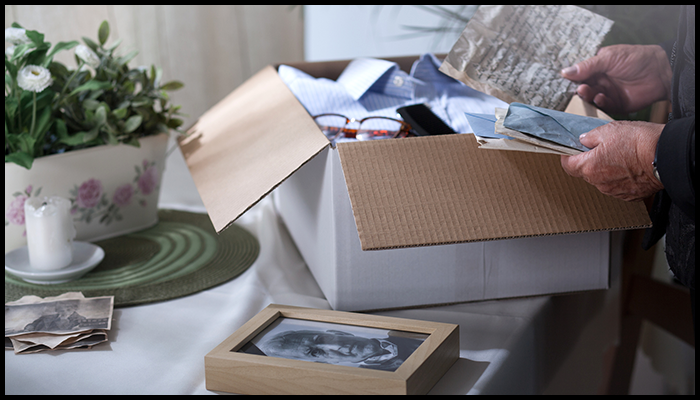 Wait a Year When a Spouse Dies?
You may have heard the recommendation not to do anything, financially, within a year of the death of your husband or wife. Is this really good advice? For the most part, yes – but it depends.
Many widows (and widowers) have made the wrong financial choices, or have been taken advantage of, during times of grief and sorrow. I believe the recommendation to "wait a year" is well-intended . . . but, it is also a general piece of advice. The key point is to not rush into decisions that can have significant long-term financial impact. Widows and widowers need to give themselves time to assess the realities of their new situation. With that said, if there are time-sensitive financial decisions that need to be made – then they need to be made.
However, it is not the best idea to "go it alone." If you are already working with a financial adviser, you should have been involved in planning and investing discussions. If so, then you can lean on him/her to guide you through any pressing financial decisions. If the planning you did when your spouse was alive included survivorship scenarios, those plans can be reviewed for the steps that should be taken next.
Additionally, if you have close family and friends, they can be great "sounding boards" for decisions. Even better, they can accompany you to meetings. Keep in mind, though, unless your well-intentioned helpers are trained extensively in finance, it is usually better to rely on the advice of professionals. For example, when one of my clients became a widow, her kids flew in and started moving all of her accounts around – even before my firm knew her husband had passed away! Fortunately, she thought to double check with me before it was too late. We were able to stop the transactions. I'm sure the kids meant well, but, had those changes gone through, they would have created significant tax, and financial, problems for my client.
So, you see, it all depends. When a lifelong partner dies, the emotions a person feels can be overwhelming, and many people experience significant memory issues during bereavement. It's not the time to make drastic, life-altering decisions, but, rather, to follow the plans you have, hopefully, made well in advance. Surround yourself only with those friends, family members and professionals who you know you can depend on and trust, and let them assist and guide you in the months to come.
A friend, and PlanStrongerTV™ guest, Kathleen Rehl, Ph.D., CFP®, wrote the book, Moving Forward on Your Own. If you are a recent widow/widower, or know someone who could benefit from this guide, I have a few copies available on a first-come-first-serve basis. Please give my office a call.
Have a financial question you'd like answered here? Email: Questions@PlanStronger.com
---