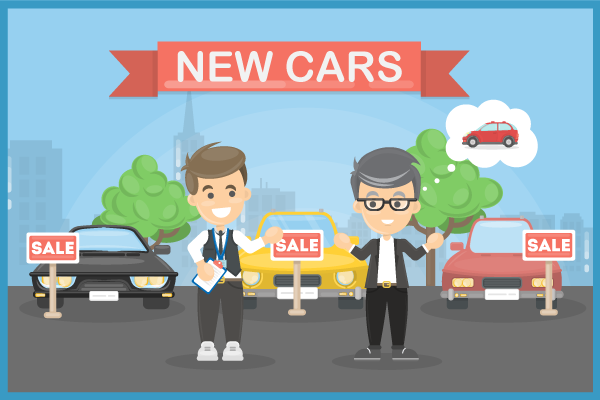 Car Buying Countdown, Part I
During the filming of the sixth season of PlanStrongerTV ™ , an audience member asked me, "Do you have any car buying tips?" I answered, "Yes, I do!" I love cars and I've definitely purchased my fair share of new, and used, vehicles (one of my long-time employees teased me that I've bought a car for every year she's worked for my firm . . . and, that's 12 years!). My family also thinks I'm car-crazy, but they've given me "a pass," because I've promised not to buy a motorcycle.
These 25 tips are based on my visits to a wide variety of automobile dealerships and my personal experiences with automotive salespeople and managers. So, ladies and gentlemen, start your engines! 
#25 - I've dealt with some very good dealerships and salespeople over the last three decades. Some of them are my clients! When it comes to the car-buying transaction, though, keep in mind that the dealerships have an enormous advantage. They know (and you don't) the lowest price they'll take for the car you want and the highest price they'll pay for your trade-in vehicle.
#24 - The car dealership is not going to lose money when selling you a car (even if they say otherwise or plead poverty). You may be told the dealership is only making $1,200.00, for example, on a trim-line that has very few options, or that the lower, internet price represents no profit to the dealer. Baloney! Concern yourself with what you are willing to pay, not what the dealer will make on the sales transaction; their profit (or lack thereof) is not your responsibility!
#23 - None of the following are relevant to your decision-making: MSRP, "factory" invoice, holiday and sales events, and "pretend" end-of-the-month deadlines.
#22 - You might despise "dealer fees," but just accept the fact that they are part of the price of the vehicle; treat them as such. They aren't the only way the dealership makes money on the sale. Another way is through "holdbacks" from the manufacturer. A percentage of the vehicle's invoice or MSRP (the exact calculation can vary amongst manufacturers) is usually paid to the dealership when a new car is sold. They also make money on volume and by reaching certain sales goals.
#21 - Some salespeople will try to wear you down by drawing out the car-buying process. The salespeople may have to be at the dealership all day, but you don't! Place a value on your time and set a limit (I give them one hour). Tell them if the deal's not done within the allotted time, you'll be out the door. And stick to it.
This is just the start! Come back next time for more tips and a personal car-buying story. With a little knowledge, and persistence, you could be driving away with a far better deal on your next new or used vehicle!
Have a financial question you'd like answered here? Email: Questions@PlanStronger.com
---