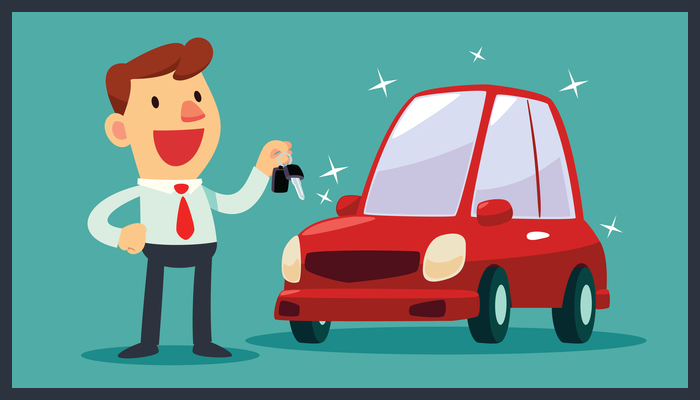 Car Buying Countdown, Part III
Okay, here are my last fourteen car-buying tips in this three-part series.
#14 - You should only drive the new vehicle after you've negotiated the deal. Why? To drive the vehicle, the salesperson will ask for your driver's license – and that will give the dealership a lot of information about you!
#13 - Know which vehicle you want before you step on the car lot. Do your homework and check inventories online. Spend more time on the dealership's website than on its lot.
#12 - Usually, several dealerships, within an hour's drive, will have the vehicle you want. If you feel you need a test drive before negotiating, go to a dealership further away. Tell them you came from out of town and you've heard they offer great prices. You'll come back only if they make it worth the drive!
#11 - Typically, "Internet offers" aren't any lower than going to the dealership.
#10 - When you go online, ignore those pesky "pop-up chats." The representatives can't give you any real information; their only purpose is to get your email address and phone number.
#9 - Do not discuss how you will pay for the vehicle until the "deal price" is established.
#8 - Investigate your financing options, beforehand. If you plan on financing through the dealership, do not negotiate the purchase price in terms of monthly payments. $25 more a month may not sound like a lot, but it adds up to $1,500 on a 60-month loan (not including interest).
#7 - Be careful with add-ons like extended warranties, prepaid services, etc., especially if you are financing. Are you really going to keep the vehicle that long?
#6 - Download a payment calculator to your smartphone and figure out the payments, yourself, based on the dealership's best "out-the-door" price.
#5 - When trading a vehicle for a newer one, understand there are two transactions. Some dealers want to talk about the "deal" as one number. Negotiating how much you'll give them in addition to your trade can hide a poor trade-in value or paying full price on the new vehicle. Ask for the two transactions to be kept separate for your ease of understanding.
#4 - If buying new, are you willing to wait until next year's model comes out? The dealer may be more motivated to sell last year's inventory.
#3 - Shop on a rainy day. You might be the only "prospect" on the lot.
#2 - Continue to look until you find a deal that works for you. You don't need to comparison shop at every dealership.
And, Tip #1 - If you're serious about buying a car, accelerate the process by asking for the manager. Leave if he/she isn't available or won't come out to meet with you face-to-face.
That's all 25! If you have an interesting car-buying story, shoot me an email. Also, let me know if these tips have helped you make a better deal!
Have a financial question you'd like answered here? Email: Questions@PlanStronger.com
---