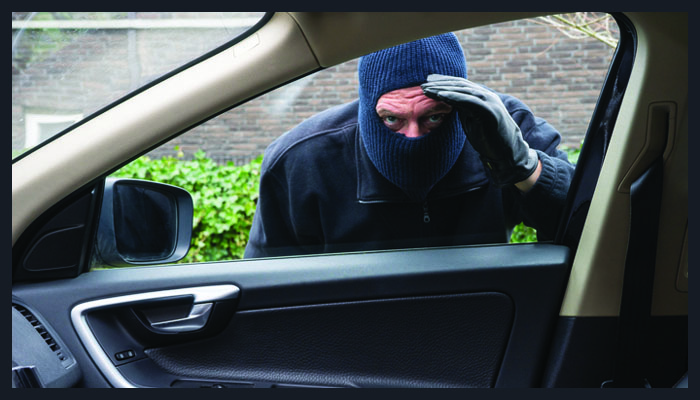 Be an Aware Shopper!
Once again, the holidays are upon us! That makes it a great time to review some everyday safety precautions. Of course, these tips are applicable at any time of the year, but they are particularly relevant during the holiday shopping season.
1. Lock your car! This is so basic, but some people still don't do it. During a rash of car break-ins in Ormond Beach in June, 34 of the 37 burglarized cars had been left unlocked.
2. Ladies, when driving, keep your purse behind your seat or on the floorboard on the passenger side of your car. A purse on the front passenger seat is an easy target for a "smash and grab." Also, when shopping, never leave your purse in a cart unattended. Consider buying a crossbody bag – a purse that crosses your shoulder and rests in front of your body. It's harder to pickpocket or steal.
3. Stay alert in parking lots and, if shopping in the evening, always park in a well-lit area. If you see anything suspicious, return to the store or mall for assistance. Before entering your car, always check the backseat. After entering your car, if you notice a flyer under your windshield wiper, don't get out. Drive to a safe place before removing it.
4. Place all gift bags in the trunk of your car, out of sight. If you have an SUV, a cargo cover is a great investment. Avoid placing bags in your car and returning to the store for more shopping. Someone could be watching you.
5. Avoid carrying more cash or credit cards than you will need. Leave the rest at home.
6. There is safety in numbers. Bring a friend with you!
How about shopping safely online? Here are a few things to remember:
7. Make certain the website you are accessing is legitimate. Is it a trusted site? Have you purchased from them before? "Fake" websites may offer outstanding prices, but your name and credit card number can be stolen for merchandise that doesn't even exist.
8. Use credit cards for purchases online. If a credit card is compromised, report it immediately. You are not liable for the charges while the card company investigates your case. Using a debit card online can be dangerous; a perpetrator who steals your information can quickly empty the account linked to that card.
9. When ordering online, make sure you see a padlock icon and a browser URL address that starts with https://. These are signs of SSL data encryption.
10. Avoid shopping over public Wi-Fi. Though it might be convenient to place orders while sipping a latte at your favorite coffee shop, someone three tables over might be monitoring your every keystroke! Without the use of a VPN (Virtual Private Network), your data can be at risk!
One of the surest ways to have a happy holiday is to stay safe and keep your money, purchases and identity secure. Keep these tips in mind and enjoy the start of the 2018 holiday season!
Have a financial question you'd like answered here? Email: Questions@PlanStronger.com
---