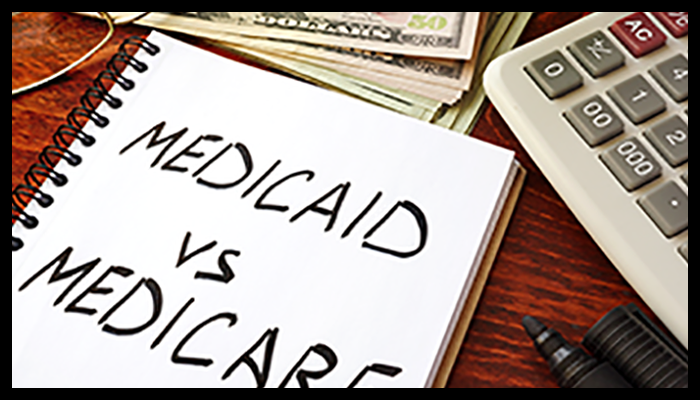 Medicare Is Not Medicaid
Recently, on PlanStrongerTV™, I interviewed Tom Upchurch, Esq., the owner of Upchurch Law. Tom and I outlined some of the important differences between Medicaid and Medicare.
Medicaid. Medicaid is a federal-state assistance program for low-income people. It is run by state and local governments within federal guidelines. Qualification is based on assets, which can be categorized as exempt or non-exempt (a.k.a. available). Tom mentioned that many retirees who come down to Florida from the northern states, like New York, aren't aware that Medicaid, and its requirements, are state-specific. That means, the conditions by which you can qualify for Medicaid vary from state to state. In Florida, for example, there is a homestead exemption. There is no limit to the equity a couple has invested in their home to qualify for Medicaid. In New York, however, individuals with over a certain amount of equity in home value will have to sell their property and spend the money down in order to qualify for the program.
It is no surprise that Medicaid provides for the majority of long-term care in nursing homes. In the state of Florida, Medicaid will cover skilled nursing care, like nursing home stays, but there are also waiver plans for assisted living facilities, for which qualification is more difficult. When you need to know your options, it's best to consult with a professional in the area of Medicaid.
Medicare. Unlike Medicaid, Medicare is a federal insurance program that primarily serves people over age 65, regardless of their income. Not to be confused with Medicaid, Medicare cannot be used for long-term care. It can, and does, cover rehabilitative services, however. Medicare will provide rehabilitative care for the first 20 days after a patient leaves a qualifying stay in a hospital. Between day 21 and day 100, if the patient continues to improve, Medicare will cover a percentage of the cost (up to $170.50 per day for 2019). The balance must be paid by supplemental insurance, long-term care insurance or "private pay" by the individual. In the last decade or so, the reins have been drawn tighter on Medicare coverage for rehabilitative services. In fact, if a person starts to plateau in his/her recovery, a notice of discharge will usually be issued by the rehabilitative center.
It's important to know the differences between these two programs and their services. Requirements and qualifications change, so make sure to obtain the most current information, and research your state-specific Medicaid guidelines. For Florida, a good website to visit is: myflfamilies.com/service-programs/access-florida-food-medical-assistance-cash/Medicaid. If you are facing difficult decisions about long-term care, there are a lot of variables to consider. Take the time to sit down with your financial planner, and an attorney that specializes in elder law and Medicaid, so you can get help relevant to your particular situation. It will be time well spent.
Have a financial question you'd like answered here? Email: Questions@PlanStronger.com
---