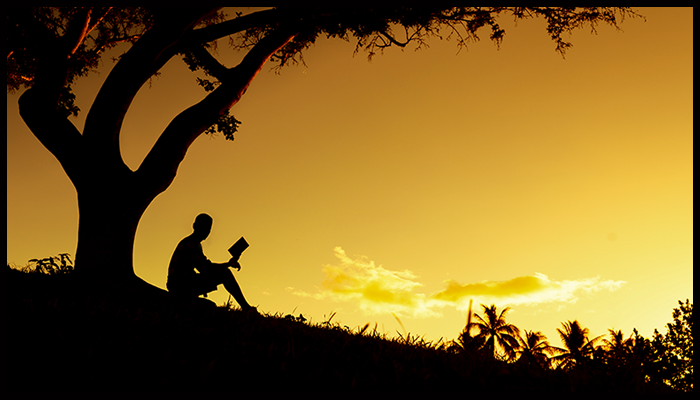 A Legacy Is More Than Money
Many years ago, there was a bestselling book entitled, Tuesdays with Morrie: An Old Man, a Young Man, and Life's Greatest Lesson, by Mitch Albom. I remember hearing about the book, but back then I was busy getting my financial planning firm off the ground, so it wasn't at the top of my reading list. Recently, at the recommendation of one of my employees, I picked it up.
I don't want to spoil the story, should you decide to read it. But, in a nutshell, it is about a university sociology professor, Morrie, who is diagnosed with a terminal illness. One of his former students, "Mitch," who is also the author, was very close to his teacher, but, despite promises to keep in touch after graduation, he became too busy with "life" – pursuing a career, making money, and chasing success. When Mitch finds out his former mentor is ill, he begins to visit him – on Tuesdays – to listen, learn, and eventually write about Morrie's views on a variety of topics. Morrie's "lessons" on everything from our culture, to money, to death, itself, are powerful and enlightening, and, may I add, still relevant today. But, I must warn you, as captivating as this book is, it's not a feel-good journey. It'll tug at your heart and, at some point, will probably bring a tear to your eye.
So, what does this decades-old book have to do with financial planning? Everything! Each chapter could be a flashing billboard for planning ahead and preparing for the unexpected. But, the words on the pages tell so much more. In his final months of life, Morrie had a steady stream of visitors to his bedside – family, friends and many of his former students. It's amazing how one individual, in two very different stages of his life, was able to touch, impact, and influence so many lives. More specifically though, the story highlights the special relationship between a teacher and one student, the author.
As the year draws to a close, I can't help but recall the hundreds of meetings I've had with my clients over the past 21 years. When I go about my daily work as a financial planner and adviser, I hope that I, not only teach people about their finances so they can improve their circumstances, but that, by truly listening and caring, I am able to connect with them on a personal level, as well. It is this approach, and attitude, I have tried to nurture in the team of advisers who now work at Holland Financial.
As you may have already heard, starting January 1st, I'll be taking a break from this weekly column. But, before I do, I'd like to wish each one of my readers a very happy and healthy 2019. Please continue to email me your financial questions and don't forget to watch PlanStrongerTV™, Sunday through Friday, at 7 pm on WDSC Channel 15.
Have a financial question you'd like answered here? Email: Questions@PlanStronger.com
---